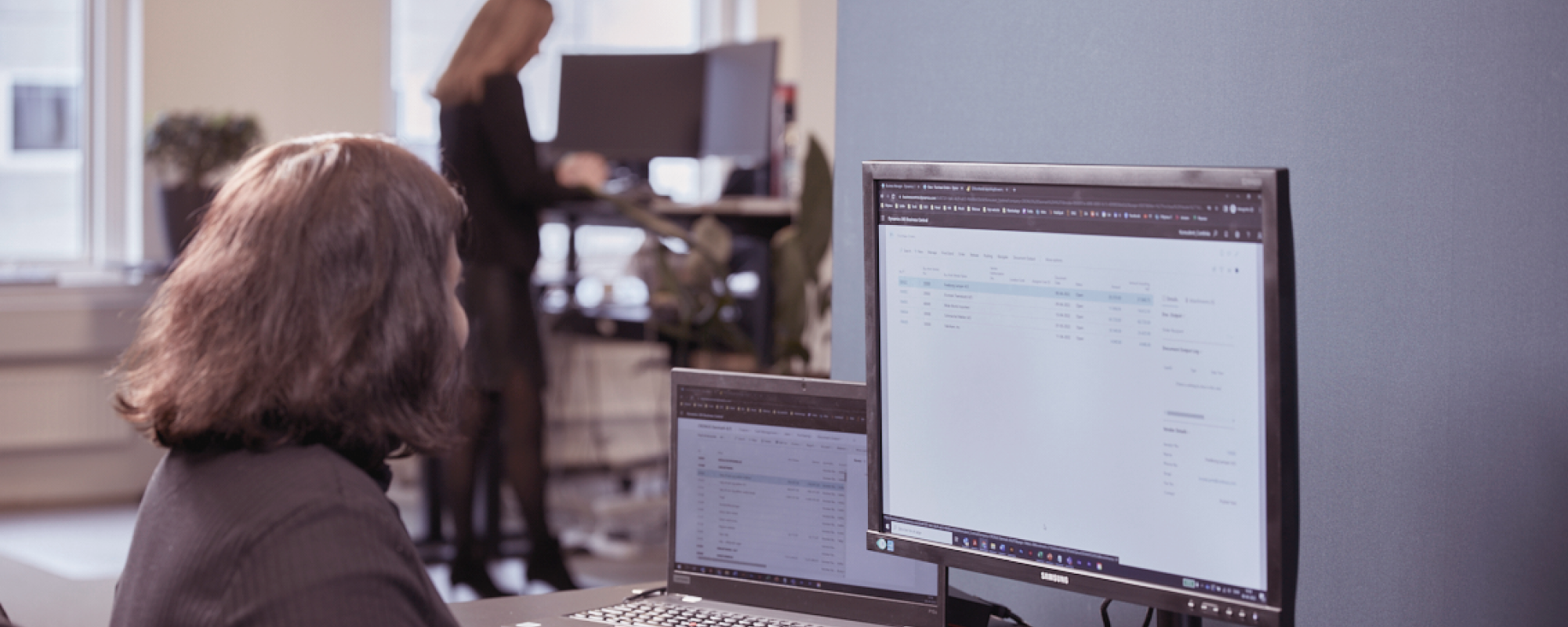 Accelerate growth with
our ERP solution
Manage complex business processes with best-in-class ERP system Microsoft Dynamics 365.
With more than 25 highly skilled and dedicated ERP consultants and developers, we are always ready to help and support you throughout your ERP implementation - from selecting features and customizations to an efficient implementation.
We have provided ERP consulting services to businesses since 1995 and are Microsoft Gold certified.
Create a Strong Foundation
Manage complex business processes with best-in-class ERP system Microsoft Dynamics 365 and several purpose-built extensions from Fiftytwo. Get core insights that can help you streamline crucial business processes, improve productivity and efficiency and accelerate growth.
Microsoft Dynamics 365 Business Central is Microsoft's latest generation of their ERP system, replacing what was previously known as Navision or Dynamics NAV.

With Microsoft Dynamics 365 Business Central, you get an ERP solution that can significantly streamline your business and raise bottom-line results.

D365 Business Central is a scalable and future-proof solution. It is easy to add functions or change the number of users, ensuring that you will not grow out of the solution. In other words, you will never need to go through a heavy upgrade project again once you have implemented Microsoft's ERP solution.

Dynamics 365 is integrated with the other Microsoft systems that your company already uses. This makes it possible to easily access your data in, e.g., Microsoft Excel, Power BI, or Outlook, enabling significant synergies across your company and giving far more efficient workflows. It's also easy to extend functionality by connecting third-party add-on products.

Microsoft's ERP solution will help you get more agile company processes. Your Employees can access the system wherever they are - online when not in the office and share data regardless of time and place. Your employees can handle all tasks on site, such as registering item consumption, checking inventory, registering time, and making an invoice, making it possible to react immediately.

Another advantage of consolidating your company's work processes into a joint system is that you can retrieve critical key figures directly from the ERP system. Gathering all data on customers, purchasing, inventory, revenue, and expenditure makes it possible to use the system for statistics, budget, and planning. The ability to get accurate statistics is an effective tool to continuously handle your company's planned development giving you both strategic and practical business insights.
Architecture
We have developed two integration between Microsoft D365 Business Central; BCeComConnector for our eCommerce solution, 52eSELLER SUITE, and BCPOSConnector for our POS, 52ViKING, and other POS systems.

With our integrations, you can handle all article administration, including article and variant master data, prices, discounts, campaigns, etc., centrally in Microsoft Dynamics 365 Business Central, from where relevant information is distributed to the required webshops and POS store systems at configurable intervals.
Cloud or on-premise


With Business Central, you can store your data as you like or prefer. It is possible to host data as a cloud solution, an on-premise solution, or a hybrid solution.

If you want a cloud solution hosted by Microsoft - your Business Central data will always be located on servers at Microsoft Azure in the cloud. In this case, your Business Central will be automatically updated by Microsoft, and you are assured that your IT solution is always technologically up-to-date.

If you choose an on-premise solution, you can use either a server available internally in your company or an external hosting partner (Private Cloud). If you use a server located internally, you are responsible for data backup and maintenance.

The hybrid solution is often the most popular as this solution combines a wish for hosting with more control over the installed applications.
Curious about our ERP solution?
Book a demo and learn more
Features
Microsoft offers different licensing options with different features. You can either choose D365 Business Central on a subscription scheme with a fixed monthly price per user or buy the number of licenses you need.

If you want a fixed monthly price and a cloud-based solution hosted and maintained by Microsoft, you can rent your solution in a Public Cloud. If you want to buy your licenses and backup and update the solution yourself, you should choose the on-premise solution.

In Business Central, you can choose between different license types e.g., Dynamics 365 Business Central Essentials, and Dynamics 365 Business Central Premium. The different standard features for the two license types are listed below.
Dynamics 365 Business Central - Essentials
Dynamics 365 Business Central - Premium
Unlimited number of users
Unlimited number of companies
Customization and expansion options
Supply planning and availability
Fiftytwo add-ons
In addition to the two standard Microsoft Dynamics 365 Business Central features, Fiftytwo provides a wide range of targeted add-ons to suit individual business needs. A few are mentioned here.

Subscription
Retain your customers. Subscription enables selling articles and services on a subscription basis in 52eSELLER SUITE or other webshops with integration to Business Central where you handle the administration of the subscriptions. Orders are automatically created at regular intervals, based on the individual customer's needs. A few

Direct invoicing
Remove unnecessary processes. With direct invoicing sales orders are automatically created from purchase orders, without involving the otherwise compulsory need in Microsoft Dynamics 365 Business Central. This way, purchasers can focus on making purchases and avoid using time creating sales, and invoices are sent directly to the customer.
From clarification to implementation and operation
Transparency is key when engaging in a new project, such as implementing a new platform into an existing IT landscape. To align expectations and ensure the best possible match, we always follow the same process model across all our solutions.
Prices
Below you will find a price scheme on Dynamics 365 Business Central Public Cloud (rental) and on-premise licenses (ownership). The prices only include software licenses and thus do not include consulting services and third-party products. If you would like an offer on implementing D365 Business Central, please get in touch with us.
Public Cloud
Dynamics 365 Business Central Essentials
Public Cloud
Dynamics 365 Business Central Premium
Public Cloud
Dynamics 365 Business Central Team Members from
On-premise
Dynamics 365 Business Central Essentials
On-premise
Dynamics 365 Business Central Premium
On-premise
Dynamics 365 Business Central Team Members
Get a no-obligation quote on your ERP solution?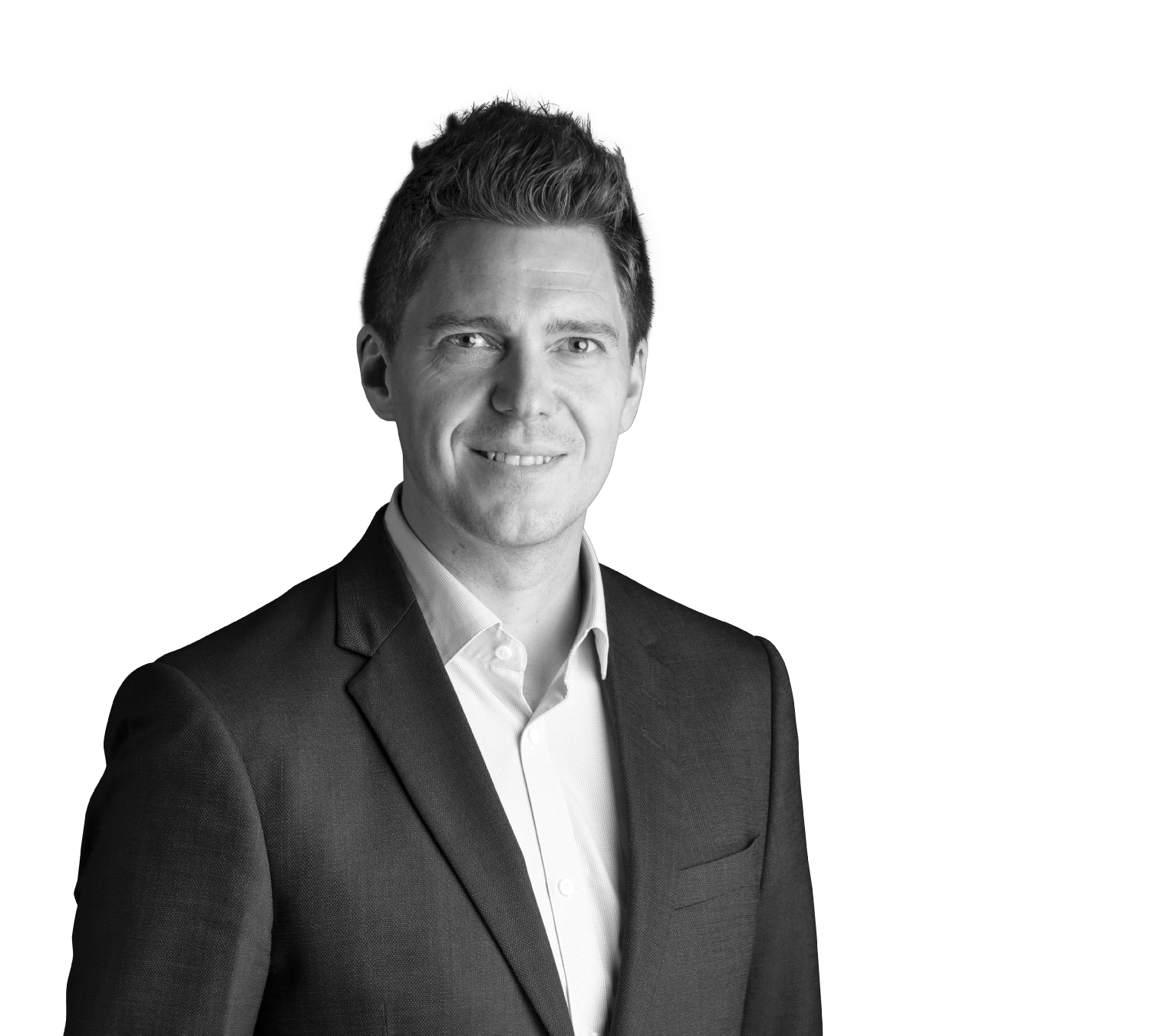 Søren Brammer Riis
Considering a new ERP solution?
Let me
help you!