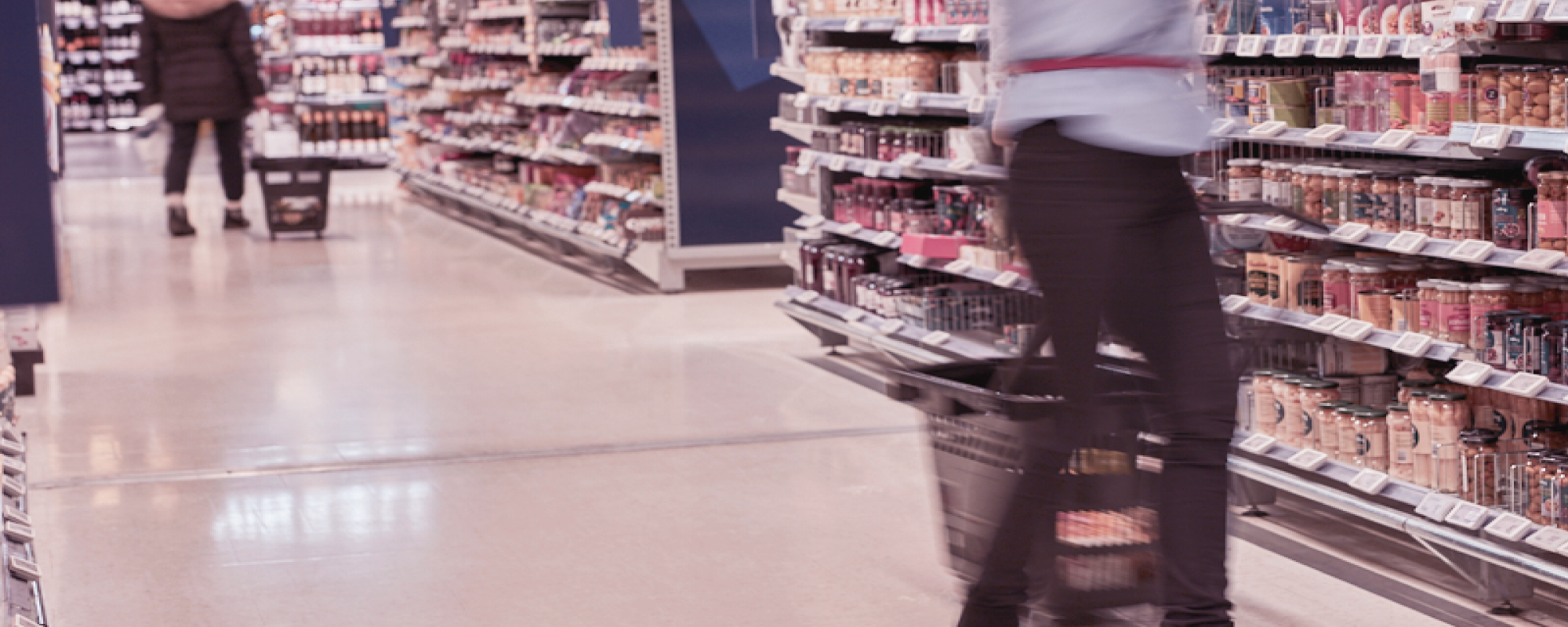 A Unified Commerce Universe
Unified Commerce is about giving your customers a coherent experience across channels
and thus improving the user experience.
What is unified commerce?
When driving a modern multi-channel business, it is almost impossible to avoid the term "Unified Commerce".
Thinking in Unified Commerce is an emerging tendency, but what does it entail? It is challenging to clearly define the term "Unified Commerce" because it is still relatively new.
However, we will try to explain what Unified Commerce means more explicitly and point out how Unified Commerce can be valuable for your business.
Play movie
Much more than a buzzword
Unified Commerce is not just a modern buzzword - it marks a significant shift in sales and marketing.

Today, customers can interact with businesses through various channels - in physical stores, on websites, mobile apps, catalogs, or social media. They can also access these channels from different devices, such as computers or mobile phones. With a presence on serveral channels and devices, it is possible to improve the customer experience and reach a broader range of potential customers.
Unified Commerce at Fiftytwo
The focal point when using a Unified business model is to coordinate processes and technologies across channels to provide the customer with a consistent, seamless, and relatable customer experience.

Your different channels must cooperate; otherwise, it can create problems with supply chains, and it can be challenging to develop a consistent and relatable customer experience. A unified commerce mindset sheds light on this issue. The focal point is to coordinate processes and technologies across channels to provide the customer with a consistent, seamless, and relatable customer experience.

Unified Commerce is about giving your customers a consistent cross-channel experience, thus improving the customer experience. The key is integrating the various touchpoints that the customers encounter on their purchase journey with the technical solutions that ensure that prices, selection, and pick-up options are the same across channels.
From Single Channel to Unified Commerce
To obtain a deeper understanding of Unified Commerce, it may be relevant to turn back time and look at the journey from Single Channel to Multi Channel, from Multi Channel to Cross Channel, from Cross Channel to Omnichannel, and from Omnichannel to Unified Commerce.
Before the Internet was a fundamental part of every customer's daily life, most retailers only sold their goods through a single channel - the physical store. With the advent of the Internet, many have expanded their presence, but the single channel business model still exists. Single channel means that you only sell your products through one channel. It can be either a physical store, a webshop, or something completely different.
Briefly explained multi channel means that you sell your goods on more than one channel (e.g., in a physical store and on a webshop), but your channels do not work together. Instead, they are divided into silos and handled as two or more different businesses. For example, if you have a physical store and a webshop, these will each have their inventory, management, business idea, marketing strategy, etc.

It will not be possible for your customers to use a gift card across your channels or return a product purchased at your webshop in your physical store.
Just like with a multi channel business model, you are present on several channels with a cross channel business model - the difference is that your channels are connected and not divided into silos. Cross channel can be seen as a nuanced version of multi channel, which is more centered around the customer. Your various channels are
coordinated so that they complement each other, and you can offer your customers a more consistent experience when they shop with you.
A product purchased at your webshop can be returned in your physical
store, and a gift card can be used across your channels. You can also send your customers coupons via email that they can redeem in your physical store.
Omnichannel is perceived as a further development of the cross channel. The aim is that your customer's shopping journey, across your channels, work even more smoothly. They must be offered an even more seamless and relatable shopping experience - no matter which channel they choose to shop on. With a cross channel business model, your channels are connected. With an omnichannel business model, they are integrated. This is reflected in the fact that information your customers have entered on one channel can be transferred to other channels - both physical and digital. For example, your customer can create a profile on your webshop that will also be available on a mobile device application, which they may also be able to access from a screen in your physical store.
When you integrate your various channels, you only need to maintain data in one place, and that is, in addition to streamlining your time, associated with several benefits. You get more valid data, and you ensure that your customers experience consistency in prices and stock across your channels. That way, your business becomes more reliable, and your customers more loyal.
With an omnichannel business model, you can also offer your customers Click and Collect. With Click and Collect, your customers can order items on your website and get it delivered to your physical store. This does not only mean that you meet your customers' wishes and needs - but you also
ensure an opportunity to achieve additional sales. A survey conducted by the e-Commerce portal InternetRetailing shows that around 60-75% of all Click and Collect customers end up putting extra items in the basket when they visit your physical store to pick up a preordered product.


Many retailers have caught sight of the concept of loyalty clubs', where their
customers can get discounts, special offers, exclusive content, event
invitations, etc. The idea of ​​tying your customers closer to your business is undoubtedly useful, but it requires an integration of your channels and thus presupposes that you implement an omnichannel business model.
Although your sales channels with an omnichannel business model are integrated, your knowledge of your customer's current situation may be limited due to a lack of homogeneous and updated data. Therefore, you may end up sending your customers offers that are not relevant to them at that time, which may give them an impersonal experience.

To create the coherence required by an omnichannel business model, things must be seen from a bigger perspective, and the idea of ​​channels must be ditched. Instead, the focus should be on your customer's experience with your overall business. However, it is easier said than done. You may be forced to work in channels if you lack the necessary solutions and integrations to create coherence between your systems, data, etc.

Unified commerce is a further development of omnichannel, which is a total solution that allows you to execute your omnichannel business model. Your database is integrated and exchanged directly between your channels. Thus, you achieve an overall picture of your customer that gives you insight into your customer's needs and desires here and now. With this knowledge, you can tailor personalized offers to your customers, and give them a personalized service when shopping in your physical store. That way, you can increase your chances of both upselling and additional sales.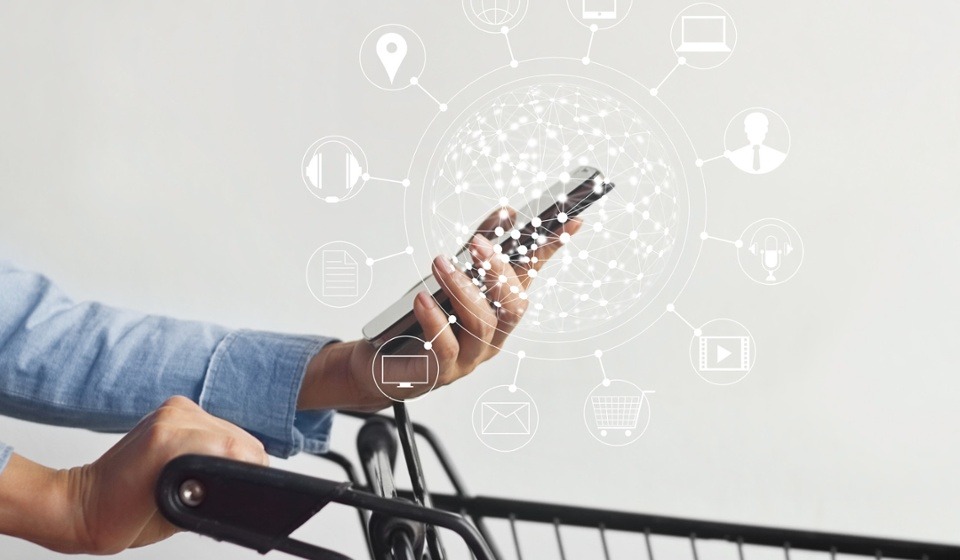 Guide
What is
omnichannel?
Implementing an omnichannel way of thinking is an emerging tendency within retail, but was, does it exactly entail? With this guide, we will explain what omnichannel means more explicitly and show you how an omnichannel way of thinking can be valuable for your business.