From the classic vending machine to state-of-the-art

self-service solutions
In Adam's old vending machine the customer tossed coins in an opening, pushed two handles down in front of the device, and then the chewing gum fell on a shelf. Over time, the self-service solution has evolved a lot. High-tech terminals with scanners, touch screens with Internet access, and complex mobile applications have replaced 19th-century mechanical machines. You will primarily experience three types of self-service solutions in the retail industry today: the self-scanning station, the touch screen kiosk, and mobile scan-and-go.
Self-scan
You will find the self-scanning solution in grocery stores such as Føtex or DIY stores like BAUHAUS. At the self-scanning station, your customer can scan their items and pay for them at the terminal – without the involvement of a sales assistant. In addition to a scanner for items with a bar code, there will also be an electronic product catalog at the self-scanning station, where your customer can enter items without a bar code, e.g., fruit.


Touch-screen kiosk
You will most probably experience this kind of self-service solution at fast-food restaurants - for example, at burger chains like McDonald's and Carls Jr. The customers browse through the restaurant's range of food and beverages on a touch screen, place an order and finally pay directly on the machine.
Mobile scan-and-go
Mobile scan-and-go is offered by fx Netto and Fakta, which has developed the applications "Scan & Go" and "Bip og betal". With the application, customers can walk around the store and scan the items they want to buy with their mobile phones. Once all the items have been scanned, the customer can also pay with his mobile phone.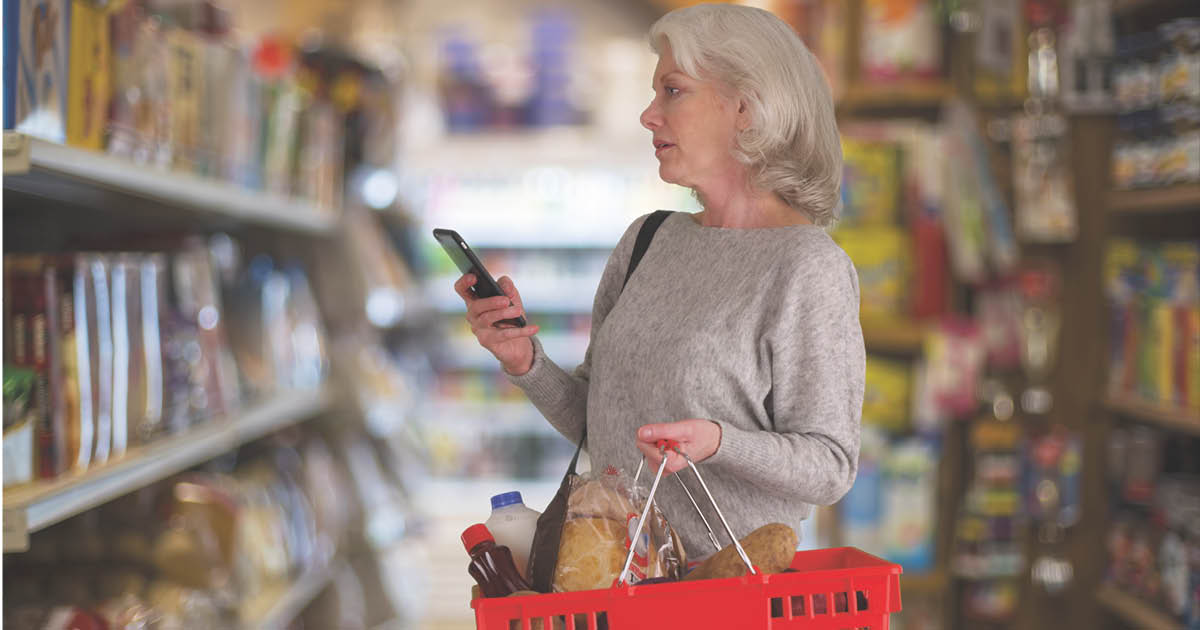 Neither consumers nor retailers doubt it - self-service solutions are a hit
Self-service solutions play an essential role in ensuring customer satisfaction. They let your customers control their purchasing process while relieving your sales staff to use their workforce for other purposes, such as helping customers elsewhere in the store. Implementing self-service solutions is very beneficial, but which benefits are there more specifically? We have gathered an overview here:


1. Efficient and fast process
Self-service solutions can reduce the long lines that sometimes arise with a traditional checkout. Most customers choose the self-service solution in stores that offer both self-service checkouts and cashier-staffed checkouts precisely because the line usually moves faster or does not occur at all. A study by Capgemini shows that long lines at the checkout, for the most significant number of respondents (60 percent), cause irritation. That is to a greater extent than sold-out items and lack of help from sales staff.
If you have a restaurant, a self-service solution will ensure that your customers get their food faster because the order is delivered directly to the kitchen once your customer has entered it on the machine. In a Tillster survey, 65 percent of respondents said they would visit a restaurant more often if they could order and pay via self-service.

2. Social interaction is minimized



Customers prefer self-service solutions because they do not have to worry about interacting with sales staff. This is especially relevant today because we are in the middle of a contagious pandemic, and social interaction should be minimized. With a self-service solution, you ensure that your customers feel extra safe when shopping in your store or visiting your restaurant.
3. Release of human resources and better service
Implementing a self-service solution will release human resources for other purposes, which can help optimize the customer experience in your store. Instead of being "locked up" behind the checkout register, your sales staff can spend time helping customers in the store and generally take care of other tasks - for example, picking up items from the warehouse or making sure that the store looks nice.
4. An increased opportunity for additional sales
You might think that a self-service solution will reduce the chances of creating additional sales because your sales staff cannot offer "an additional coffee for a dollar extra" at checkout. However, it turns out it is the other way around. When customers do not have this one-to-one interaction with a salesperson, they feel comfortable ordering more. This benefit will, of course, primarily occur if you run a restaurant or café. Appetize has examined self-service solutions versus cashier-staffed checkouts in restaurants and found that the self-service solutions increased the order size of, on average, 21 percent. Our experience with self-service solutions in restaurants supports this result as well.

It is possible to present the customer alternatives to their purchase with self-service solutions. For example, if your customer has ordered a small coffee on the screen. In that case, the solution can automatically suggest the customer upgrade to a large coffee or buy a scone in addition to the coffee. These suggestions can be presented with beautiful and appealing pictures of the products.


More and more businesses are implementing self-service solutions
More and more businesses have become aware of the value that self-service solutions can add. The popularity of self-service solutions has grown rapidly. Studies show that in 2019, 123,000 self-checkout terminals were delivered to retailers worldwide. In comparison, 27,000 self-checkout terminals were provided in 2012. Which means that the number of self-checkout terminals delivered has increased by 355 percent in seven years. It is certainly expected that this development will continue.


There is no need to wait to implement self-service solutions in your stores. They can make a positive difference for your customers, your staff, and your bottom line. At the same time, they make sure you keep up with the development in the market.
We have several customers who work with self-service solutions in different shapes and sizes, from self-checkout on an app or a kiosk solution as Carls Jr. to self-scanning in Bauhaus and self-scanning in Netto plus. Several of our customers want highly tailored flows for these self-service solutions. In these processes, we work with agile development and external UX designers to achieve precisely the result our customer wants.

Do you want to know more?
Are you thinking of implementing self-service solutions in your business? Do not hesitate to reach out to me and hear more about how Fiftytwo can help you.