Do you want to know more about what omnichannel is and entail? Read here and get the answers to in-depth questions like: What is omnichannel? And what are the advantages of omnichannel in retail?

We have made it easier to use your sales data to understand customer buying behavior. This data can for example be used to develop relevant campaigns and display these using our new customer display.
Lastly, we're offering a Mobile Point-of-Sales solution which let you be more flexible when helping your customers. Read about release news below.



On the spot customer service with Mobile POS
Want to improve your instore customer buying experience? And get more customers through checkout at peak hours?
Today customers don't want to waste time waiting in line at checkout, but they want personal service where they are. Therefore, we're now offering a Mobile Point-of-Sales solution which lets you support your customers where they are in the store and help them on the spot when they are ready to buy.
52RETAIL Mobile POS consists of an iPhone and an Ingenico iSMP put together in SpacePole Duo from Ergonomic Solutions. With SpacePole Duo from Ergonomic Solutions you get a device that holds an iPhone (the POS) and an Ingenico iSMP (the payment terminal) and includes Bluetooth communication and dual charge to ensure that both units are always fully charged. Mobile POS will give you everything you need to serve your customers right by your hand.
And the best part?
Because 52RETAIL is based on one business logic, your Mobile POS terminals are connected to the rest of the business, so you don't miss out on important data.
Download our product sheet for more info about Mobile POS or read about our other instore solutions here.
Improved customer information at store checkout
We're now introducing a new customer display screen that shows customers' scanned items as they are being sold, but it'll also give you the opportunity to show more information and even include images and play video.
The new customer display from 52RETAIL will be an extra marketing tool to use in front of your customers. The screen can be customized to include any type of design, backgrounds, fonts, graphics, video, live text, live data and more. The possibilities are endless and you're in complete control of your media and messages.
Use the customer facing screen to push your marketing messages and present your current promotions and campaigns that'll entice your customers to return to the store for more great deals.
By being in front of your customers, you're able to communicate with them to increase your sales and profits.



Get better overview of your sales data
Every time you sell your products or services in stores or online, data is generated about each sale, order etc. And now you have tons of valuable data but accessing and manipulating that data to extract useful information is complex and time consuming.
52RETAIL collects and stores all your sales data across all sales channels and now with the new release, it'll be easier to pull data into structured dashboards and reports for further analysis.
Using different tools, like for example Microsoft Power BI, you can extract data in real time and get overview of your sales data. This overview will help you gain relevant real time insights into sales both in the store and online to be able to make informed decisions about your retail business.
With all this data now stored in an SQL database, you'll need backup to not lose your valuable data when the chips are down. 52RETAIL allows you to choose your favorite backup strategy to ensure reliable operations of your business-critical environment at all time. The database supports file-based backup, Point-in-Time backup and hot backup.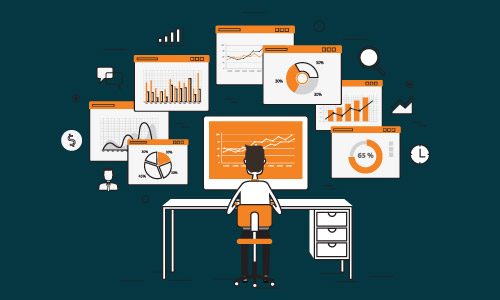 52RETAIL supports legal requirements in Norway
New legal requirements to point-of-sales systems have been determined by the authorities in Norway. The new requirements primarily centers around system documentation, system requirements and data output.
Changes to comply with the new rules have been implemented into the solution. Now you're able to use 52RETAIL Point-of-Sales in stores in Norway and be sure that you follow the latest legislation.
You can read about the legal announcements from Norway here (in Norwegian)
In Sweden new legal requirements have also been determined and we're are therefore preparing our software to support the Swedish requirements. We'll send out an update when this is released. We're also looking into the German requirements but if you have an urgent need for support of the Swedish and/or German legal requirements, contact me.