The acquisition of ScanCommerce means that we're now adding a strong eCommerce platform to the infrastructure and price engine that many chains are already using. With this we're able to deliver a complete end-to-end solution across mobile platforms, online and instore – now with extreme short time-to-market, which today is crucial for retailers who wants to effectively bridge their stores and e-Commerce, our CEO.



- Henrik Salicath, former CEO, Fiftytwo
The strengthened retail product portfolio means that we're now seriously targeting small and medium sized chains. We expect that it'll already in 2020 have a significant positive impact on our business.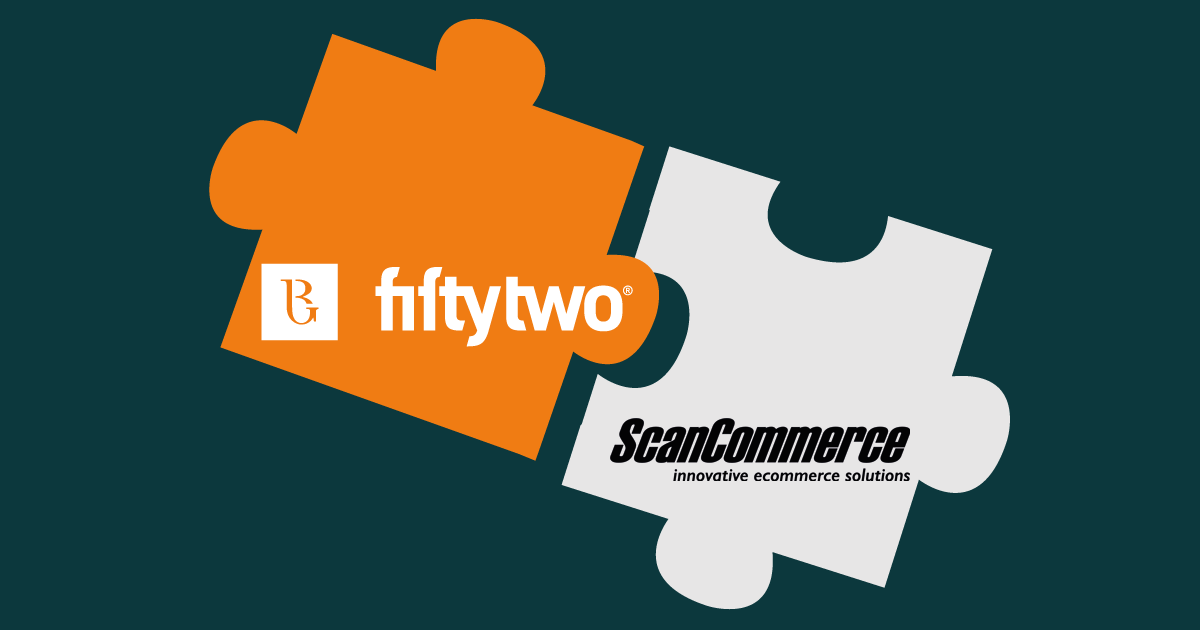 Our experience shows that for many of the medium-sized and smaller retailers it's crucial that we're able to deliver, quickly and seamlessly, a complete omnichannel solution and spare them searching for many different suppliers. That's what we're able to do, now that we've acquired ScanCommerce, and it also adds several other advantages.



- Henrik Salicath, former

CEO, Fiftytwo
It's increasingly important for smaller chains to deliver a seamless and consistent buying experience across all sales channels. Including a complete solution that's able to handle complex discount structures that always provides the right price to the customer and gives an overview of the availability of goods.
Online stores go offline
At Fiftytwo we've among other things specialized in digital business applications to the retail industry, which support all sales channels and commerce platforms. We deliver, today, solutions to the leading retailers in Denmark including Matas, Salling Group, BAUHAUS, Magasing, Dagrofa, Illum, Neye and more.
The majority of all retailers, regardless of size, are forced to break down the silos between online and the offline world and internally across locations, inventory, order management, payment etc. if they want to grow.
At the same time there's an evident trend in the market where native online shops increasingly starts to open offline stores.
Our new e-Commerce unit and our efficient price engine make it possible to quickly and flexible deliver a complete omnichannel package to the online retailers who wish to conquer the conventional retail stage – or the offline retailers that step into the online universe.



- Henrik Salicath, former CEO, Fiftytwo
ScanCommerce wants growth with larger customers
ScanCommerce, who has since 1999 delivered e-Commerce solutions and webshops to several leading companies in Denmark, changes at the same time name to Fiftytwo. All 20 employees and the 3 founders continue from their main office in Kolding will now get access to more resources and muscles when it comes to the ambition of future growth.
The entire ScanCommerce team as we know it today will continue from our main office in Kolding. What's new is that we're now part of larger and more robust organization and we'll get more resources for development.



- Peter Klindt, e-Commerce Manager, Fiftytwo
ScanCommerce delivers solutions to Fleggaard, Brands4kids, Calle, Frishop, Davidsens Tømmerhandel and more.