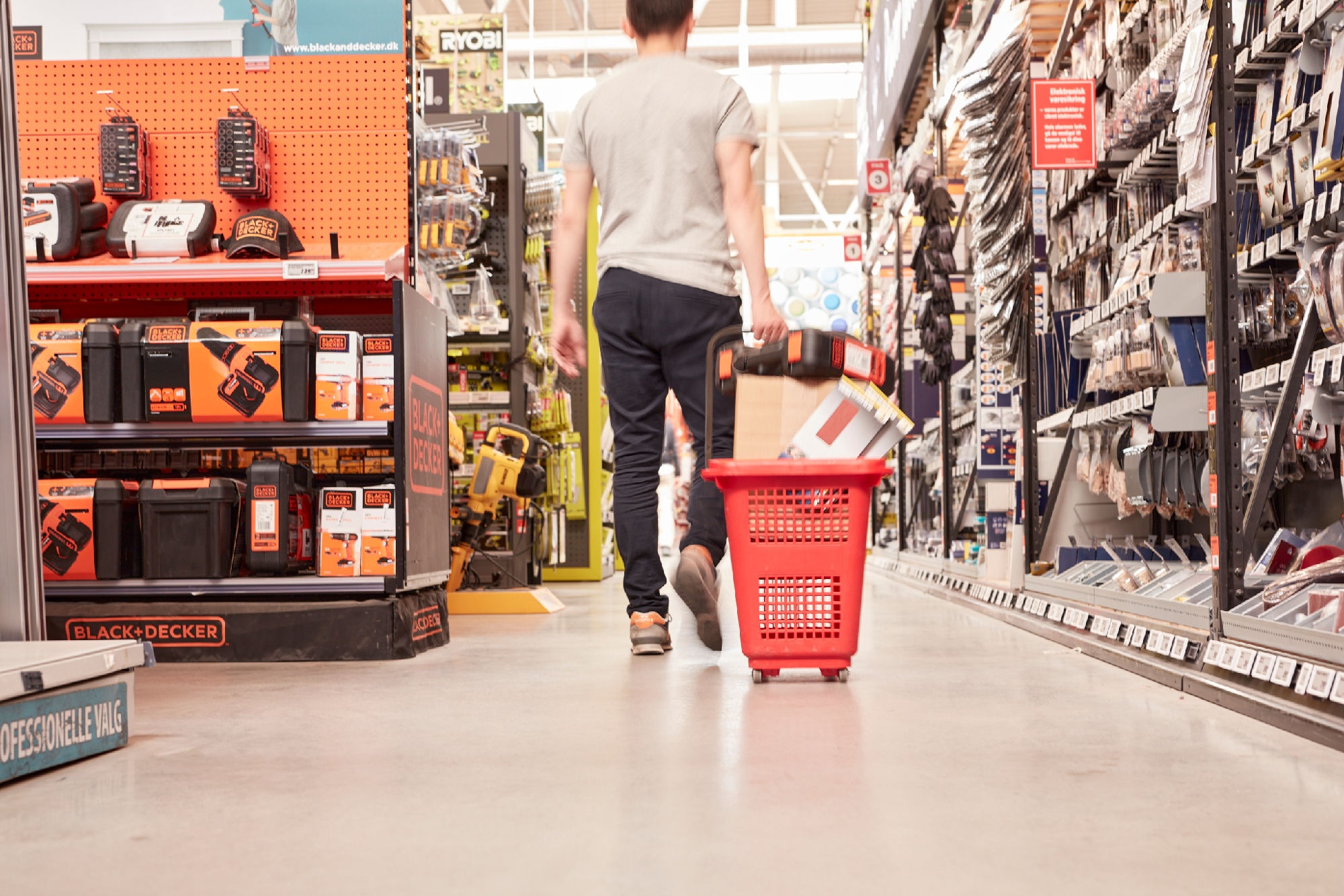 Bauhaus
Make Life Easier with Less Manual Work
BAUHAUS had a big wish to create a more modernized version of their hand-held terminal solution, which they use during intake of goods and stocktaking for sales and customer service. They experienced that the existing hand-held terminal didn't meet the digital development and, therefore, the old functions did not meet the technological needs and requirements for BAUHAUS. Due to this, Fiftytwo has helped move existing applications to a modern solution and optimized some of the applications.
BAUHAUS had the challenge that their hand-held solution wasn't modern enough for the market and not fully functional for the job to be done perfectly. Their former hand-held solution was based on the same code language as their ERP solution, which can be a challenge in finding qualified developers who know this specific code. That's why BAUHAUS would like help from Fiftytwo to reimplement the apps from the old hand-held solution to a new and modern platform developed in .NET.
The old hand-held solution had an old-fashioned look and feel, and it was challenging to train new staff in the use of the terminal due to design limitations that only allowed text and no pictures.
At this time of writing, Fiftytwo has converted nine applications to the new hand-held solution, the app for goods intake. The old app for goods intake could only accept one order at a time, whereas the new solution now can accept multiple orders from the same supplier simultaneously in one fluent process. Furthermore, the hand-held solution can now use an automatic goods intake in several scenarios.
Many resources are put into analyzing the workflows in the goods intake processes to create a better and more intuitive workflow when using the app. Fiftytwo has made it possible for the new solution to create better error messaging and pop-ups to create better work processes and spot errors in the system before they create complications.
The result shows that the employees spend much less time on goods intake, which can be a highly complex process at BAUHAUS. The new technology has made it possible to move the app execution to the hand-held solution. This improves performance since constant server access isn't necessary, and they can access the internet when needed with the new solution from Fiftytwo.
We're thrilled to take part in the journey and development of BAUHAUS, where we together can optimize and improve work procedures and reduce manual work.

- Henrik Salicath, prev. CEO, Fiftytwo

With a .NET-based solution, it is much easier for BAUHAUS to develop new functions that optimize the processes in their internal systems. Fiftytwo can, without complications, solve the challenges at BAUHAUS and develop new solutions on a .NET-based solution. The hand-held solution works like a regular smartphone that allows the employee to access the internet to find answers to their questions. For instance, the employee can use the internet and other services and access the product site at BAUHAUS' webshop.
Furthermore, BAUHAUS now has a more modern design that includes pictures and icons, making the solution easier and more intuitive. BAUHAUS has experienced training of new employees to be easier since the hand-held solution resembles their smartphone. A significant improvement is visible in training younger employees who are used to using smartphones in their everyday lives.


About BAUHAUS
BAUHAUS has been on the Danish market since 1988. Since its establishment in Denmark, BAUHAUS has experienced great progress, and today they have a solid foundation in the Danish market with 17 department stores.
In 1960, BAUHAUS introduced a new concept called "everything-under-one-roof" when opening the first department store in Mannheim, Germany. Before BAUHAUS opened, workmen and "do-it-yourself-people" had to visit several specialty shops to get the tools and materials needed for their houses and garden. BAUHAUS changed this and then it became possible to buy plants, tools, paint, etc., under one roof – which turned out to be a unique concept.
Today BAUHAUS has existed for more than 50 years. BAUHAUS's success is due to its broad assortment of quality products at a competitive price. In addition, BAUHAUS has competent consultants, always ready to provide the best service possible.