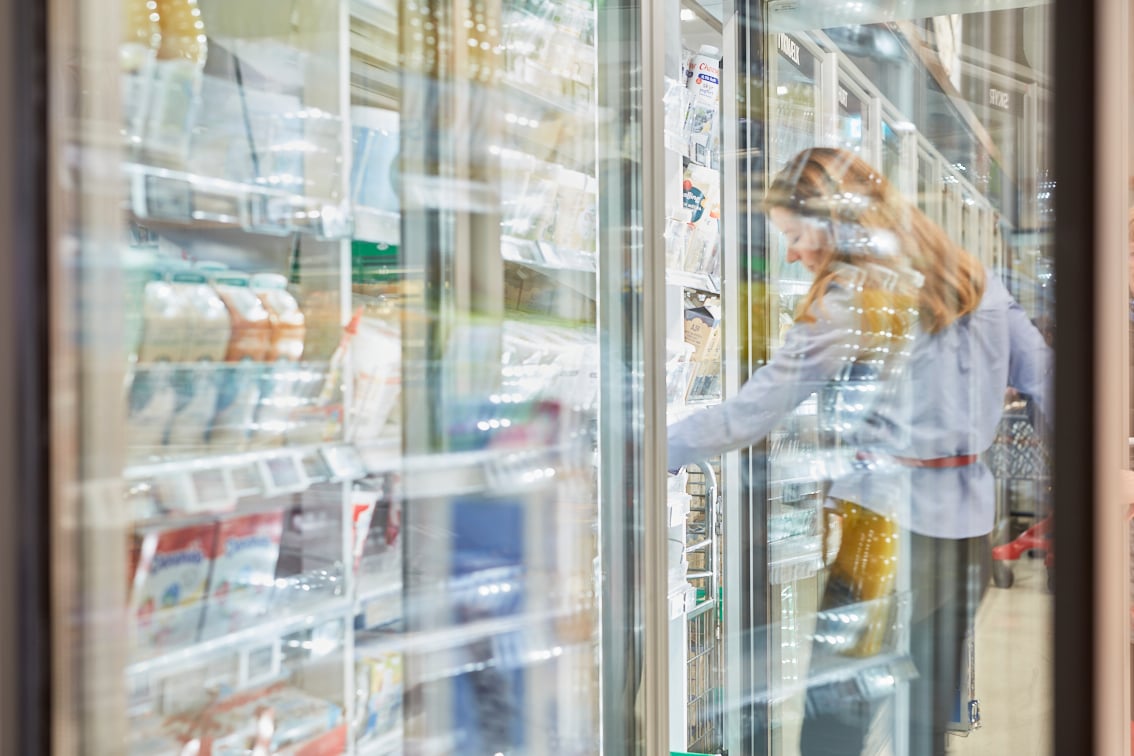 meny
Acknowledges Customers via Customized Service
Dagrofa views digitalization as a tool that enables them to acknowledge their customers and, by doing so, entice them to return to the store. It used to be much more difficult because the individual buying behavior was unknown. Fiftytwo has brought MENY and other retail chains into the digital age to the benefit of the customers.

MENY is a food market in Denmark and part of the Dagrofa group. With around 520 grocery stores around the country, Dagrofa is one of the largest retail food groups. Dagrofa consists of independent grocers who run most of the group's stores.

The MENY chain consists of 118 stores in Denmark, of which 13 are special MENY gourmet stores.

Dagrofa's need to digitalize its marketing arose with the acknowledgment that "what we have always done" no longer works.
We see that in some areas 70% of consumers do not want advertisements in their mailboxes. This makes it difficult to deliver catalogs. Concurrently, the consumers have become more insightful and pickier and have a higher expectation of service. We as retail food stores need to respond to these trends because there is a lot of competition.
- Lasse Gubbertsen, former Loyalty and Online Manager, Dagrofa
Retail has traditionally focused on the product, and their mass communication has been about the product, but this is no longer sufficient. The focus must be on the customer and the customer's needs. Therefore, Dagrofa has to run the business and communicate very differently.

MENY wants to know their customers better to meet their needs and acknowledge them and hence keep them as customers. Customers can now enroll in the MENY customer loyalty program using an app on their mobile phones. This helps MENY learn more about each customer and makes it possible to target their offers through personalized offers that match the specific customer and her buying behavior. In addition to in-store discounts, each customer will continuously receive offers on product types and brands she already values.

Dagrofa requested that the customers' credit cards work as their membership cards. The customers activate their personal offers from their MENY app, and when they pay with their credit card, the intelligent point-of-sale (POS) solution adds discounts to their purchase.
Our worst fear was by far that the customers didn't want to add their credit card as a membership card. However, we have seen surveys that conclude that almost half of all Danish consumers were tired of membership cards and the like. Therefore, we want to make it as easy as possible for our customers, and it turns out that it has been widely accepted. This means that our fear was unjustified.
- Lasse Gubbertsen, former Loyalty and Online Manager, Dagrofa
The app is a natural element of 52ViKING, the POS solution used in MENY. The solution can execute campaigns on all sales channels simultaneously, online and in-store, because the underlying units, such as procurement, logistics, and customer data, are connected.
"Customers and their buying behavior have always been different, but we have never before been familiar with the details about our customers. Now we are, and that makes it possible for us to acknowledge them via customized service that corresponds to who they are and how valuable they are to us," says Lasse Gubbertsen, former Loyalty and Online Manager Dagrofa. "When we know our customers' buying behavior and individual preferences, we can meet their needs and reward them for choosing our stores."
Everything new is difficult and we are still learning. But I believe that the possibilities are infinite.
- Lasse Gubbertsen, former Loyalty and Online Manager, Dagrofa

He fully acknowledges that it is a challenge for the retail industry to change direction because digitalization demands investment. At the same time, established marketing efforts such as catalogs are still the norm for many.

"There is no point of return. From my perspective, I believe that it will all come down to being able to put yourself into the customer's shoes and fulfill their needs. For example, today, time is in short supply for most people. Let's look into this and find out how we can help customers achieve more convenience in their everyday lives," suggests Dagrofa's Loyalty and Online Manager.